Centrul de presa
Deutsche Welle World, Rumanian kids dance Stravinsky's Firebird
10/09/2009
"Dance is it!" is a community dance project aimed at helping the integration of Romanian adolescents into society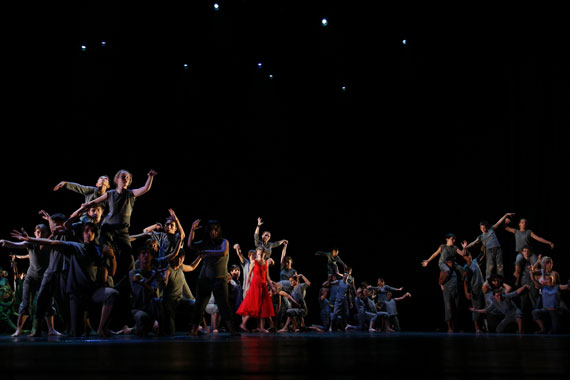 A very special performance of "Firebird" at Bucharest's National Theatre
There are not many of us who could say we danced Stravinsky's Firebird during our summer holidays- with the exception of a few professional dancers of course. However, that is exactly what over one hundred Rumanian kids will be able to boast when they return to the classroom this autumn.
This is no any ordinary dance troupe, and the execution of the beautiful choreography was just one aspect of the project. In fact, just five weeks ago many of the 110 kids on stage, had never seen a ballet, nor had they heard the music of Stravinsky or could have, in their wildest dreams, imagined that they would one day dance on the stage of Bucharest's renowned National Theatre. Indeed for some performers, even the certainty as to where their next meal might come from - is a question they face daily.
Although at first glance you might think this project is all about dancing, Breandáin O'Shea discovered, dancing Firebird, meant a whole lot more to this group of kids - who haven't always had it easy.
Check out the project's blog:
http://www.dance-with-us.blogspot.com/